"Nagasaki City" located in Kyusyu Region in Japan is a sightseeing spot visited by as many as 7 million tourists annually.
・It takes 120 minutes by air from Tokyo.
・There is a world's cultural heritage.
・Nagasaki is connected with Christianity.
・This site has a gourmet street famous for local foods and dishes including fresh fishes, Goto beef, champon noodle, and castella (Portuguese sponge cake).
・As this is a tourist city, you can visit several sightseeing spots on foot there.
・Nagasaki has Gunkan Island as the shooting location of a motive titled "Attack on Titan".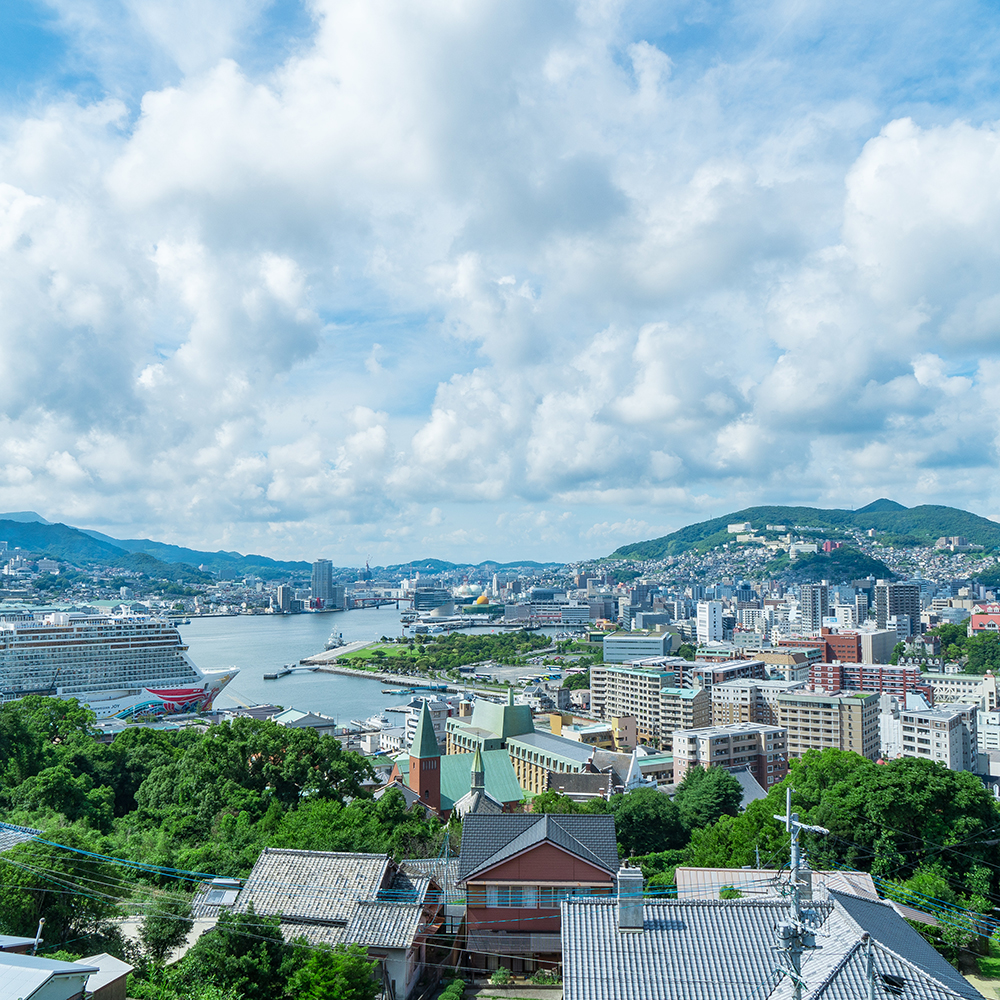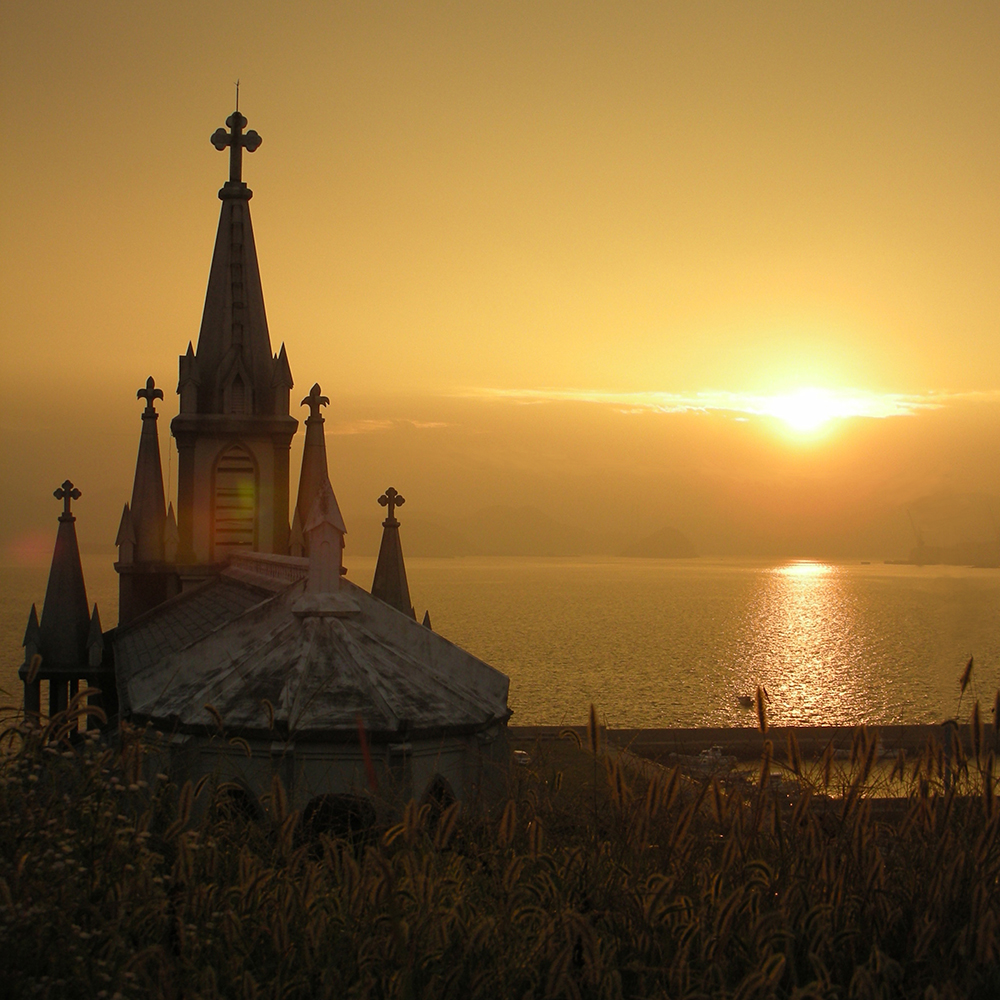 World's Cultural Heritage
World's Cultural Heritage in the Nagasaki Region Located in the north-western part of Kyushu island.
Nagasaki is the place where Christianity was banned in 1612.
Through this world cultural heritage titled as "Hidden Christian Sites in the Nagasaki Region", you can become familiar with those people who created the way of living for making their faith survive while keeping through their faith solely with its believers with the absence of a missionary and being involved in the public society without isolating themselves.
World's Cultural Heritage in Amakusa Area of Nagasaki.
In Meiji Period, Ioh Island used to hold the largest number of Christians in Japan due to the popularization of Christianity.
This tiny island with less than 700 people has two churches - Magome Church and Daimyoji Church. In this island, you can move around by bicycle and have fun at resort facilities.
This is an island in which a wide range of generations from small children to elderly people can enjoy themselves.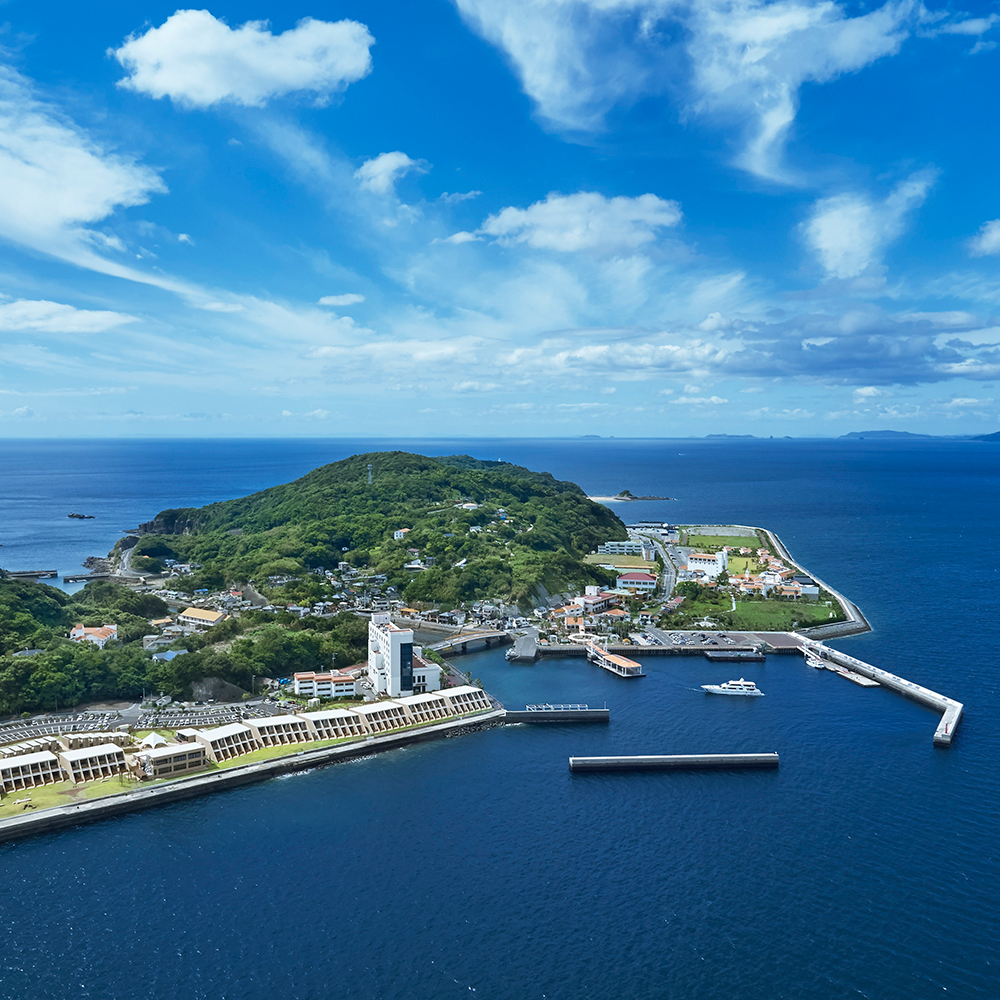 Nagasaki City 1 Day Model Plan
Enjoy Nagasaki with full of experiences!
10:00-12:00
Atomic Bomb course by Nagasaki Walks guide
Visit Peace Park, Hypocenter and Atomic Bomb museum with an English-Speaking local guide!
About Nagasaki Walks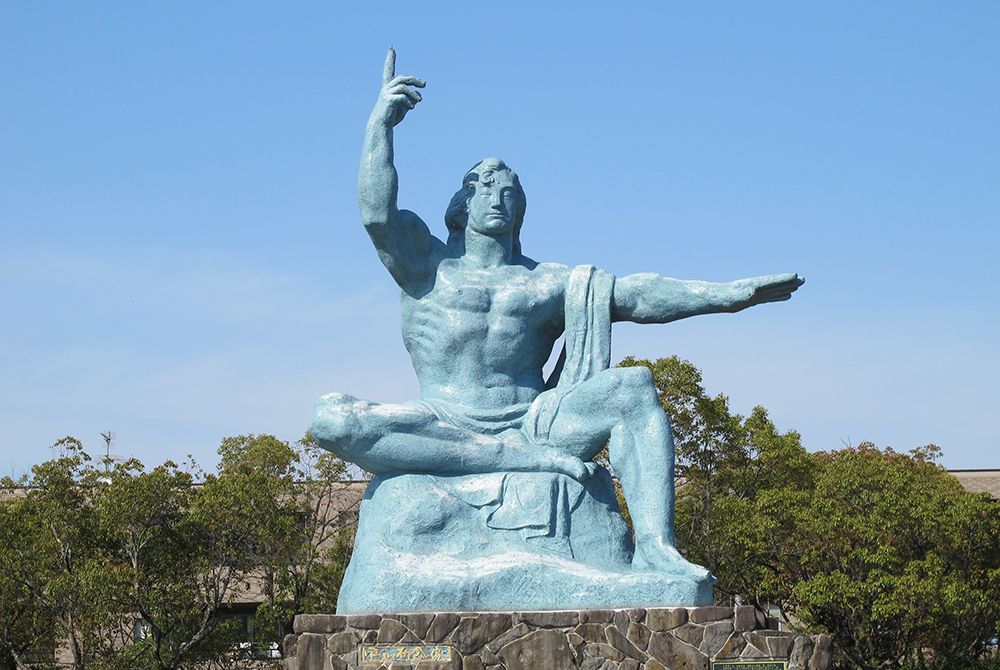 12:30
Rent a Kimono,enjoy lunch and explore the city with Kimono in the afternoon.
About Hoppen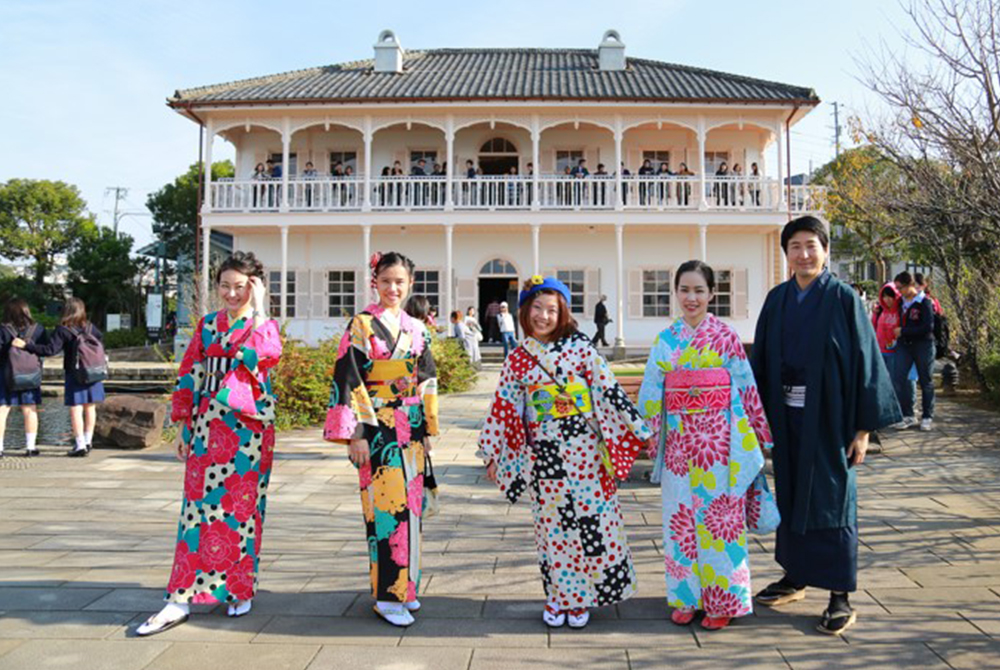 13:00-14:00
Lunch at Local Japanese Restaurant "Ichiriki"
Enjoy Nagasaki Shippoku cuisine with Kimono.
(Alternative Yossou/Kagetsu)
About Ichiriki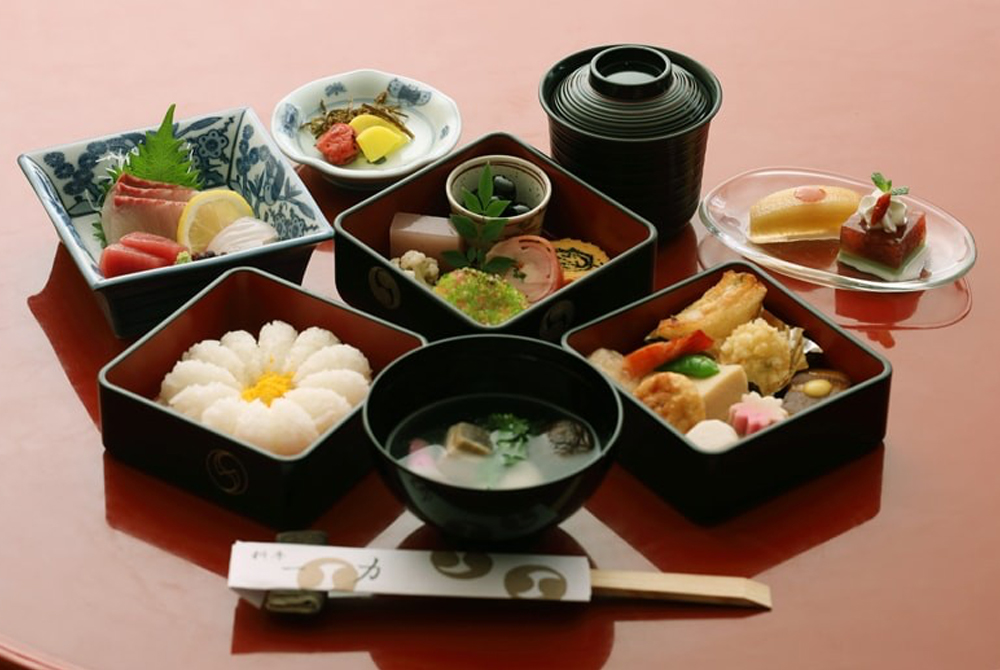 14:00-16:00
DownTown/Dejima/Glover Garden course by Nagasaki Walks guide (Your choice)
Explore Nagasaki city and learn about the history and culture with a local guide.
About Nagasaki Walks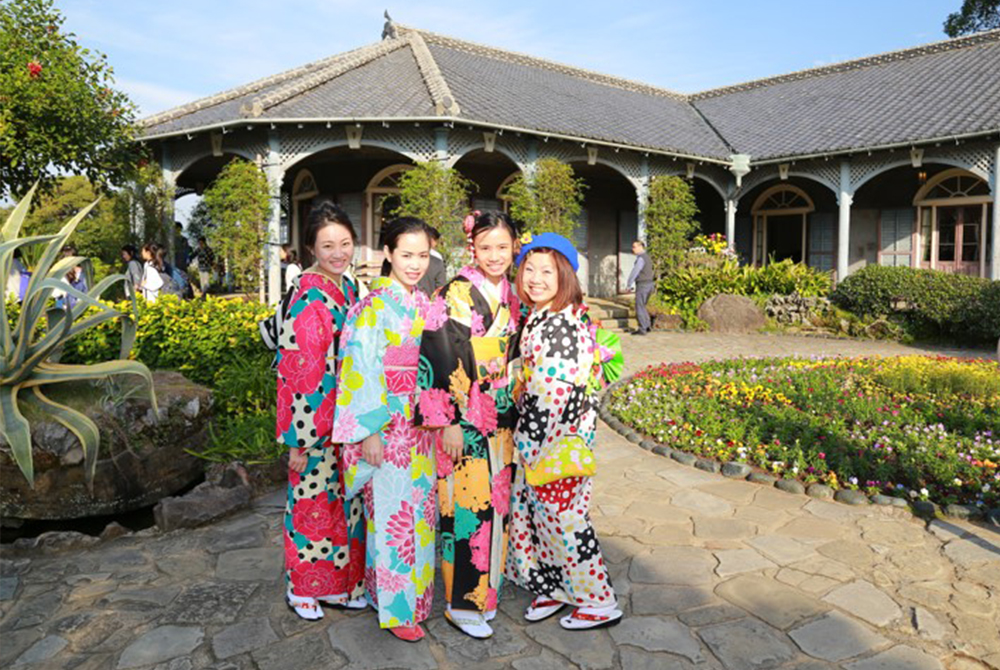 16:00
17:00-18:30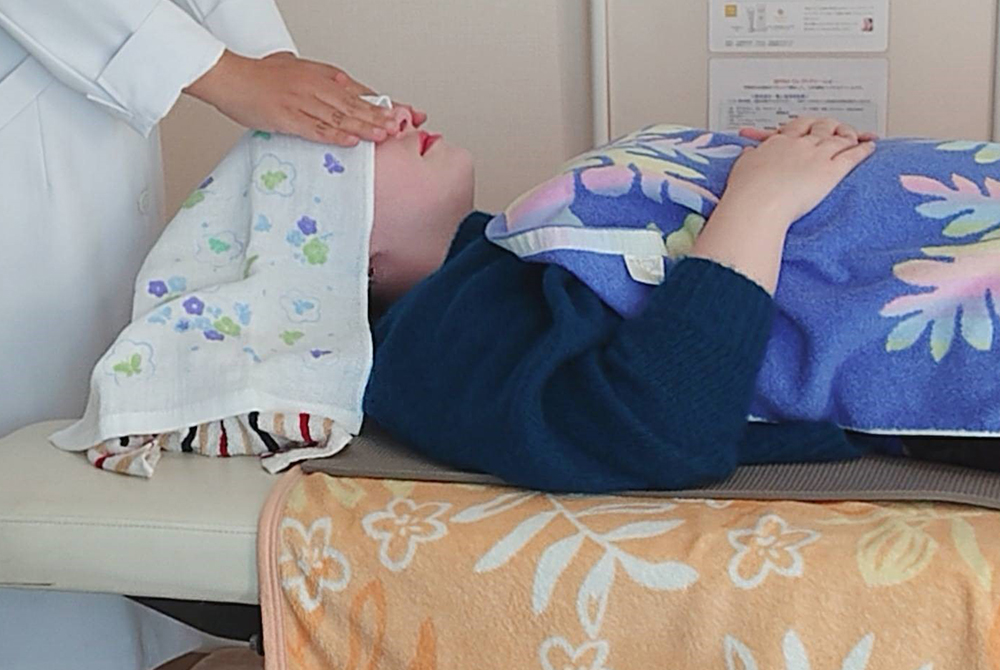 Stay
Stay at i+Land nagasaki in Iojima Island
Enjoy Island Lumina Night Walk at night and various activity on next day.
ABOUT i+Land nagasaki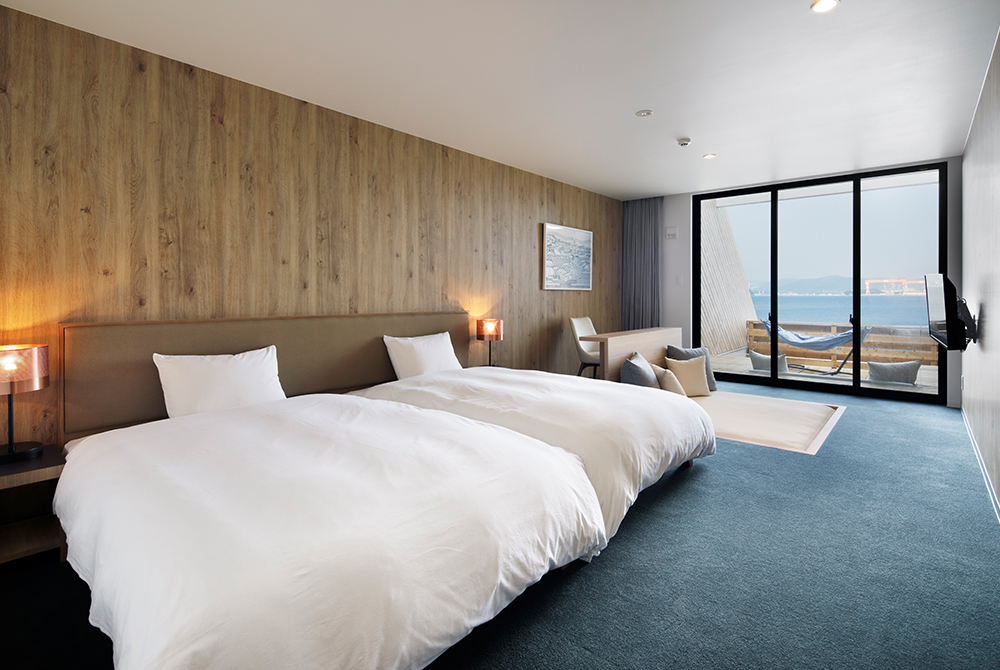 The above itinerary is an example. If you are interested any of those services, you can book them through their websites directly.
*The bookings might not be confirmed due to the availability.
Do you want to book the whole itinerary?
Are you tired of booking each? Please send us an e-mail for multiple booking request.
Multiple Booking Request